Available on Kindle
It's Christmas at Miss Mildred's House, a place for children whose families are in crisis, but as hard as Ashley tries to fill her deceased aunt's shoes,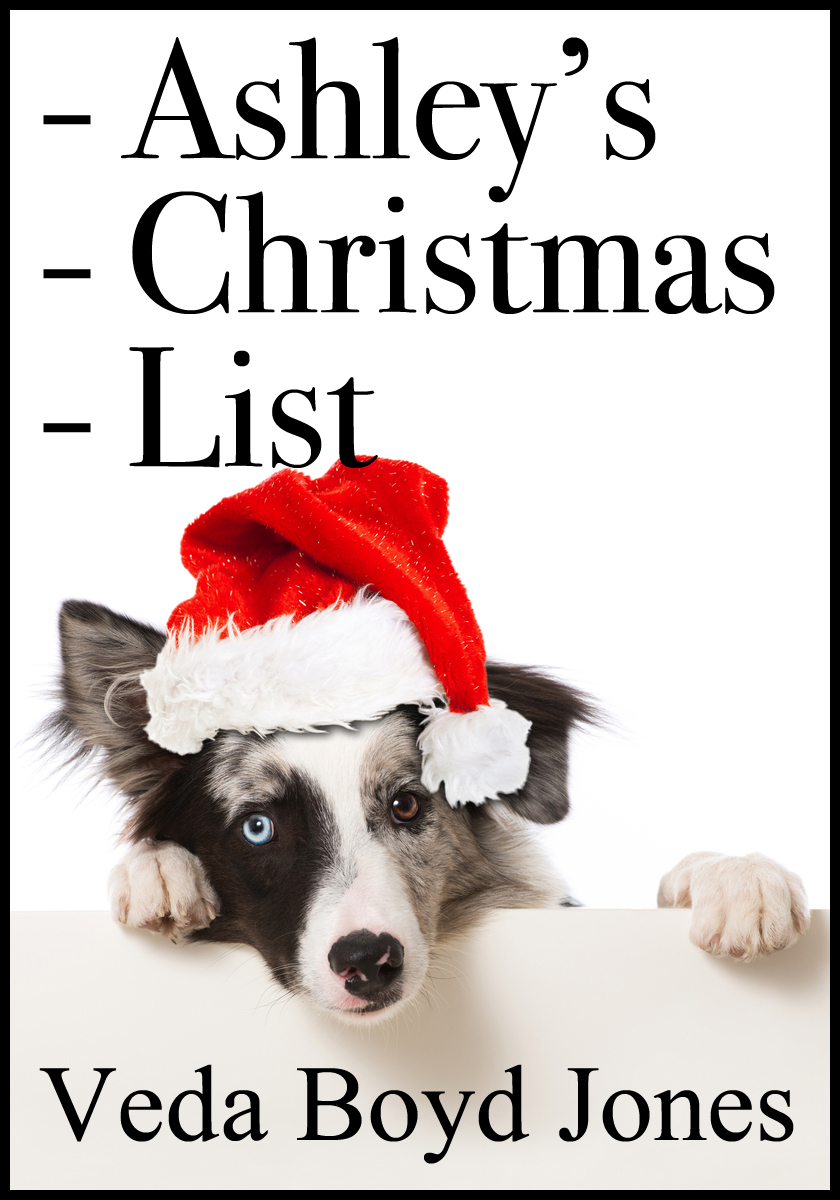 she is not a good fit for the job. She bonds with the kids and then they leave, and it's tearing her apart. Can veterinarian Key Hamilton help her find
peace at Christmas with assistance from a mysterious dog with mismatched eyes?
Q and A with Veda Boyd Jones regarding Ashley's Christmas List
Q: Did you really get the idea from this from your brother's dream like you wrote in the author's note in the book?
A: I sure did. He dreamed the dog was an angel with a cupid complex. I imagined the rest. Not being a pet person myself, it was easy to think the way Ashley did about animals. But she changes her mind after a bit. Don't hold it against me that I have no pets. I love watching the foxes and the deer that live in the woods behind our house. When our three sons were young, it was all I could do to corral them. I didn't need anything else to feed and water.
Q: Does Miss Mildred's House exist? 
A: No. I made that up, but I patterned it after a place that helps families in crisis by keeping their kids for a bit. I made Miss Mildred's House work outside the government because I didn't want the interference of the system in these kids' lives.
Q: What about the setting? Is that real?
A: I went back in time to the first place Jim and I lived, Lost Creek Ranch. It was over a section of land with the creek running through it. We had canoes on it and explored it in every season. My husband's an architect, and he designed a huge horse arena for a private residence, so I tacked that on to Miss Mildred's House grounds. Besides I needed a horse for later in the story.