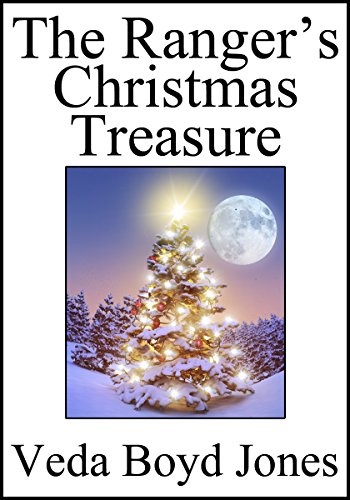 City girl Robin Krane retreats to a small town in Missouri to find peace and solitude. Forest Ranger Andrew Carson, a man who finds solace in nature, happens on a long buried skeleton in the woods, and the discovery leads him to Robin's neighbors, the parents of a young man who went missing 31 years ago. Thrown together through a chance meeting at the neighbors, Robin and Andrew are attracted to each other, but both have pasts to overcome before they can start anew. A Christmas treasure could provide them with fresh starts and solve the cold case mystery.
Q & A with Veda Boyd Jones regarding A Ranger's Christmas Treasure:
Q: Is this town a real place?
A: No, I made up the town, but I didn't make up the places where Ranger Stations are in the Mark Twain National Forest. I wrote to the state agency and got a map of the region and put Andrew in one office, then built a nearby town in my imagination.
Q: How did you get the idea?
A: I was visiting my sister in Arkansas, and she'd seen an article in the newspaper about a skeleton being found in the forest. I just grabbed that notion and ran with it.
Q: You tend to add a mystery to each romance. Why?
A: I don't know. The plot just evolves as I'm writing. Life is a mystery, and there are so many elements that make up a good story. I need something the two characters can work toward together.