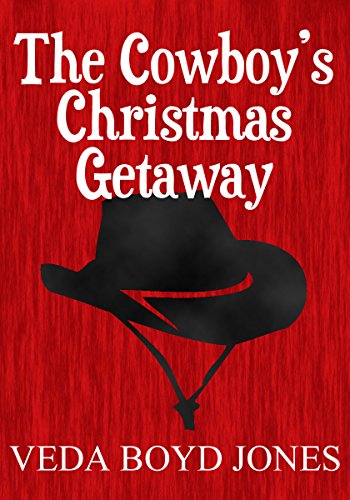 As a break from her stressful ER job in Tucson, Dr. Rachel Reed works as the ship's doctor on a two-week Christmas cruise to Hawaii. It's an all-expenses-paid vacation plus a salary. No car wrecks, no gunshot wounds. Should be an easy cruise.
Deputy U.S. Marshal Jesse Baylor, from the Abilene office, takes his widowed mom on a cruise to Hawaii to lighten the holidays. Nothing to do but relax and take in some shows. Should be an easy trip.
But who's the older man making a play for his mom? And now the office calls to say there's a fugitive onboard.
Why can't Rachel get a bite of dinner before there's another medical emergency?
An easy cruise? Maybe not. But a lively one, for sure. And a Christmas neither one will forget.
Q & A with Veda Boyd Jones regarding The Cowboy's Christmas Getaway
Q: Why did you set this story on a cruise ship?
A: Some years ago my husband and I had taken a cruise to Alaska. Since I set this story at Christmas, the cruise ship needed to go somewhere warm, so I chose Hawaii. I thought the confines of a ship would add a dimension of tension to the story. Someone on board is the fugitive.
Q: Is the setting realistic?
A: Amazing how you can find ship blueprints online. I made copies of where I put the various characters' rooms and I researched what the medical portion of the ship looked like so I could draw an accurate word-picture.
Q: Do you have medical training?
A: No more than any mother who puts Bandaids on kids. But there are many interviews with ship doctors online, and I cobbled events together to make this Rachel have a believable profession.